Welcome to 'Elevate Arts UK' – West London's Authentic Street Dance specialists!
Why Choose 
Elevate Arts UK
Whether your child would like to try dance as a hobby or they aspire to become a professional dancer, our inspirational classes, workshops and camps are for you! We specialise in authentic street dance styles (Breaking, Hip Hop, House, Locking, Popping) as well as contemporary and creative dance, for all ages and abilities.
Our classes are COVID-SECURE with a limited capacity and children spaced out in 2x2m dance boxes with a 1m gap in between. Temperature checks are performed on arrival and hand sanitiser is available throughout our venues. Our policies are also available upon request.
Elevate Arts' provide top quality dance training in a positive environment which helps nurture and build students' confidence, self-esteem, social skills and creativity through fun and engaging experiences. The transferable skills our students gain from our classes equips them with the tools needed to achieve their dreams, dance based or otherwise. Our complete training approach allows students to have ownership of their learning, understand the routes for progression, and for those serious about pursuing a future career in dance, it helps them to develop into versatile, thinking dance artists capable of becoming our future performers, choreographers and teachers.
We walk with our young dancers until they can run, starting with the foundation steps and building , developing and exploring them as they grow.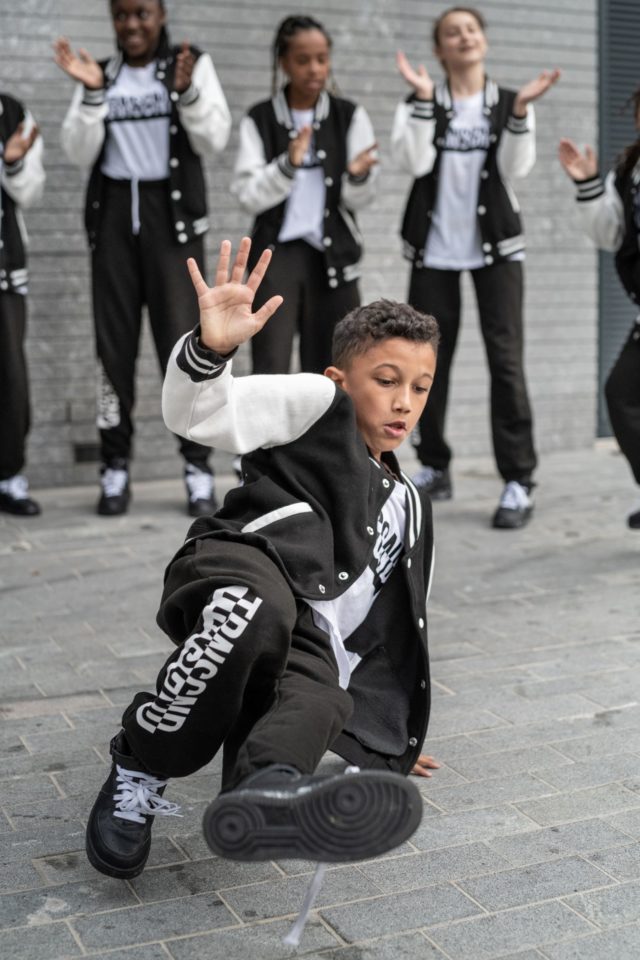 Our aims are to nurture and grow young talent, increase lifelong dance participation, and provide young people with a safe, positive outlet in which they can express themselves. Our services include:
Dance classes
Dance Holiday camps
Dance provision for schools
Kids dance parties
1-1 / Private lessons
Dance crew
Schools
Are you looking for fun and engaging dance classes that will inspire your students, increase their confidence and self-esteem, and improve their fitness, focus, problem-solving, communication and teamwork skills?
Street Dance Parties
Whether you want your little one to have an unforgettable dance birthday party or you are organising a hen do for a friend and are thinking outside the box, Elevate Arts dance parties cater to all ages.
Other Services
Our 1-1 and small group sessions (up to 4 people) are perfect or maybe you would you like to bring your team closer together with our corporate team building. We can also supply choreography and/or dancers for all events and projects.
Instagram reports: Please check the username