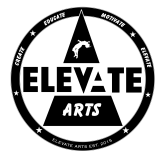 Covid-19: Infection prevention and control policy
This policy incorporates guidance from;
Public Health England
Health protection in schools and other childcare facilities
One Dance UK
EMD
Department for Education
The aim of this policy is to make parents and staff aware of how infection spreads and the mitigation measures Elevate Arts are implementing to reduce the risk of Covid-19.
Dance is a super spreader activity so dance class will be a common site for transmission of infections. Infection prevention and control measures aim to interrupt the cycle of infection by promoting the routine use of good standards of hygiene so that transmission of infection is reduced overall.
This will be achieved through:
good hand washing & sanitisation
making sure the environment is kept clean & sanitised
maintaining social distancing rules
Where a case of infection is known, measures aim to reduce or eliminate the risk of spread through information and the prompt exclusion of a case.
Transmission of coronavirus mainly occurs via respiratory droplets generated during breathing, talking, coughing and sneezing. These droplets can directly infect the respiratory tracts of other people if there is close contact. They also infect others indirectly. This happens when the droplets get onto and contaminate surfaces which are then touched and introduced into the mouth or eyes of an uninfected person.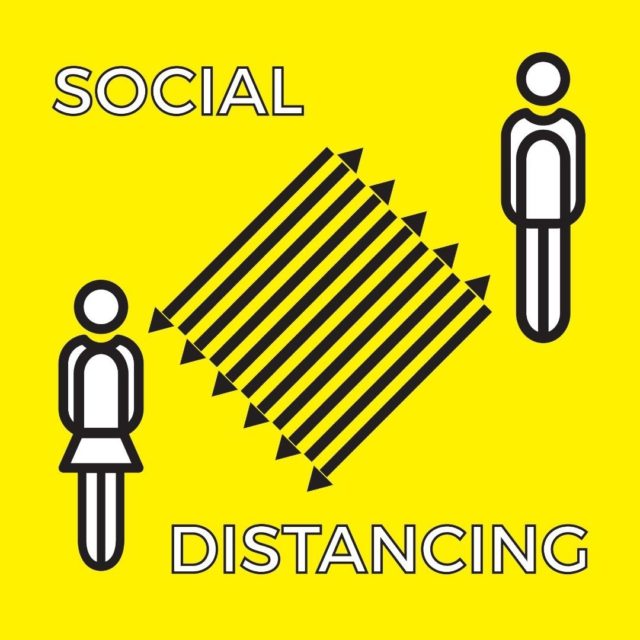 Preventing the spread of coronavirus involves:
reducing the risk of direct transmission, for instance, when in close contact with those coughing, sneezing and/or breathing heavily as expected during a dance class
reducing the risk of indirect transmission, for instance, touching contaminated surfaces including walls, the ballet barre, door handles and the floor.
COVID-19 prevention and control
To mitigate the risk of Covid-19 in dance classes, Elevate Arts will:
Encourage regular hand washing
Provide hand sanitiser
Follow the catch it, bin it, kill it guidance and provide a pedal bin
Clean the studio before and in between classes
Allow 15 minutes to ventilate between classes
Operate a one-way system; entry through the main door, exit through the studio door
Encourage parents to drop off and collect their child rather than entering the building where possible
Not allow parents to wait in the communal/waiting areas
Require all students to arrive no more than 10 minutes before their class
Carry out temperature checks with a contactless digital thermometer upon arrival each week. Those with a high temperature will be sent home
Work alongside the Community centre and the NHS to collect contact details for Test and Trace in compliance with GDPR (There may be a queue to get into the building as the community centre will be taking these details each week as part of their own policy)
Require students/parents to leave the premises as promptly as possible after class and not congregate around entrances and exits
Require parents to schedule a phone or Zoom meeting to discuss anything regarding their child to reduce face to face contact
Require anyone who has travelled outside of the UK to self-isolate for 14 days before returning to class
Not accept any cash payments
Keep to fixed groups determined at the start of the term
Switch to an online disclaimer rather than paper enrolment forms
Switch to a digital register rather than paper ones
Offer online trials instead of face to face ones to avoid bringing outsiders into fixed groups
Have a maximum capacity of 10 children per class
Operate a waiting list system when our classes are full
Encourage a social distance of 2m for everyone who enters the venue
Follow EMD guidelines for indoor group exercise with 3x3m marked spaces
Use PVC spots to mark out "dancer boxes" at 2m each so each child has their own space adequate for them to dance
Keep a 1m corridor between students "dancer boxes"
Keep a 2m corridor across the front of the studio for the teacher
encourage all staff and students to follow social distancing where possible
Refrain from partner and group work
Encourage back to back and/or side by side working if partner and/or group work cannot be avoided
Limit the amount of travelling exercises and games
Travel side by side in groups rather than behind one another if travelling cannot be avoided
Ensure the teacher teaches facing the mirror rather than the students where possible
Lower the intensity of classes until guidelines ease
Have more breaks between dancing segments
Avoid teaching styles where the floor is a big part of the technique until guidelines ease, for example, breaking
Play music at a lower volume to avoid raised voices
Increase air flow and ventilation is by opening the fire exit door between classes
Ensure Air conditioning is turned on. The air conditioning brings in air from outside and is in line with government guidelines
Keep internal doors closed during class to avoid any potential spread around the building and open them between classes to help natural air circulate
Ask for anyone aged 11 and older wear a face mask whilst moving around the venue if they have no underlying condition which prevents them to do so (Under 11s are exempt) Face masks will not be required to be worn during dance class
Provide laminated child friendly signs which encourage and remind the children to follow the new rules
Ensure our risk assessment and other policies are up to date and regularly revised
Ask students not to share personal items including food and drink. Only bottled water will be allowed in the studio. Elevate Arts cannot provide water.
What are the symptoms of Covid-19?
A high temperature
A new, contagious cough (coughing a lot, for over an hour, or 3 or more coughing "episodes" within 24 hours
A loss of, or change to smell or taste (Can't smell or taste anything or feels different to normal)
If a child is having symptoms of Covid-19 during dance class, Elevate Arts will take the following actions immediately:
Isolate the child at least 2m away from others but still within the studio so they stay safe
Contact their parents and ask them to collect their child asap
Cancel all other classes that are scheduled for the day 
If your child or anyone in your household or support bubble shows Covid-19 like symptoms or has been tested positive:
Do not attend class for 14 days
Self isolate
Get a test
Let those you have come into close contact with within the past 48 hours know you might have Covid-19
Where there is a suspected or confirmed case Elevate Arts will:
Notify parents immediately via our whatsapp groups
Notify the community centre so they can contact everyone who was using the facility and schedule a deep clean
Postpone all classes for 14 days and move back over to Zoom classes temporarily