We are performing at Acton Carnival again this summer!
Before you jump out out of your seat and get ready for di road, Acton Carnival is not happening in person this year unfortunately due to current restrictions – but – They are running a live streamed socially distanced virtual event like last year so you can join in from home plus Elevate Arts have been invited to perform again!
Fun Fact: Did you know Lucy first performed at Acton carnival back around 2005 with the first dance crew she was a part of; Lethal Injection. Since then Lucy has choreographed pieces for Acton carnival for Berrymede Junior School, the former Oaktree community centre and Elevate Arts!
Last year 2 of our young dancers performed a socially distanced duet around the theme of BLM featuring choreography by Lucy Loughlin and guest choreographers Tara-Jane Warburton and Abisola Alli. We choreographed this piece over lockdown via zoom and dance videos, putting it all together in just a couple of rehearsals. The experience of performing live without an audience was a strange one, but we were so grateful to be performing again after the first lockdown and helping entertain those at home while promoting a strong message.
This year we have hand selected a small group of mixed abilities and ages from our classes to represent our dance family. We are aiming to put our whole set together in just over 4 hours – eek! Our piece this year doesn't have a theme as such. We are staying focused on working alongside our dancers so they can also contribute creatively as well and have fun and interact – not just within a performance context, but throughout the whole rehearsal process. Lockdowns have taken a toll on a lot of peoples' mental health. Coming back to rehearsing for a piece, we wanted to ensure the experience was fun and supportive and didn't overwhelm our young dancers with technical choreography or deep themes!
To get 10 dancers back in the space working on a performance piece is really something special. Watching them interact, make friends, problem solve together and have fun is heart-warming –  we can't wait to show you what we have been working on!
Help us get the carnival juices flowing virtually – grab your chosen tipple, bubble of 6 and your flags, tune in and join us for live music and entertainment on Saturday 17th July between 1-5pm. (Our performance time is still tbc. Follow us on our socials @elevateartsuk to stay in the loop!) Don't forget to also comment on the live stream so our young dancers can see your "woops" "ayes" "Let's goes" and "come ons" once they finish their performance as they wont have a live audience!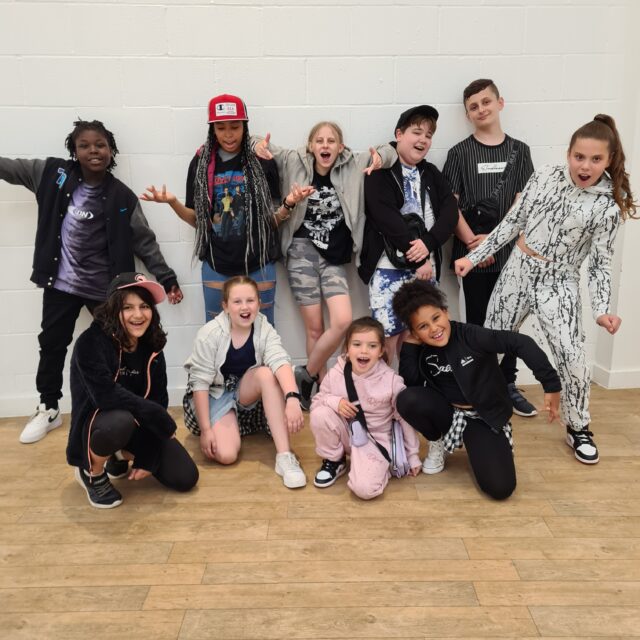 In the meantime you can catch us at In Cahoots market for a little dance jam and preview of our piece live, in person, on Sunday 4th July, St Augustines Priory, W5 2JL. Open from 10am-3pm for all the family. Observe, join in or come and have a chat!
We are looking forward to connecting with old and new faces this summer!