Being a professional dancer is not for the fainthearted, competition is high and if your child really wants this, they will need to be hungry for it, work hard, train smart and sacrifice quite a lot. You as a parent will need to basically give up your life too in order to help support them live their dream until they are old enough to do so themselves! Children (and sometimes parents) often only see the glitz and glam of dancing but do not necessarily understand the blood, sweat and tears that happens behind the scenes. There will be many rejections along the way no doubt, there will be times they are exhausted or injured, but will still be required to show up and perform – it isn't for everyone and it won't make you rich or famous unless to are literally the top of the top! It is important to understand for yourself and have a "grown up" conversation with your child about what a career in dance involves to make sure it is what THEY want and is something you are able to support. Dance is such a demanding career, if it is coming from you rather than them – Just don't put them through it. To have a successful career in dance your child MUST want to eat, sleep and breathe it in their soul! Making it as a professional dance is never just about talent and dance ability either – keep reading!
What exactly is a professional dancer?
The term "professional dancer" basically means someone who gets paid for dancing and earns a living through dance.
Generally, most professional dance careers fall into 3 main categories: Commercial dancers, company dancers and dance teachers, although there can of course be exceptions.
Commercial dancers
Commercial dancers perform in music videos, TV, films, musicals, on cruise ships and on tour. They are most often freelancers meaning they work on a project-by-project basis and are constantly hustling for work (we did say being a dancer will not make you rich!) A commercial dancer is what children usually visualise when they dream of becoming a professional dancer – dancing with their favourite music artists!
Company dancers
Company dancers are hired by a single dance company. They train, perform and tour with this company. Work often includes performing pieces on big stages, performing at festivals and can also include community outreach work, for example taking projects into schools. This kind of work is much steadier than commercial work as dancers are often contracted to the company for a length of time and most dancers remain with a company for several years, providing a stable income.
Dance teachers
Dance teachers can work independently or for a dance school. They are often freelance which means they face a similar hustle to commercial dancers. Teachers can also be employed by education establishments such as colleges and universities which facilitate specialist dance courses. Being employed provides steady work and a stable income.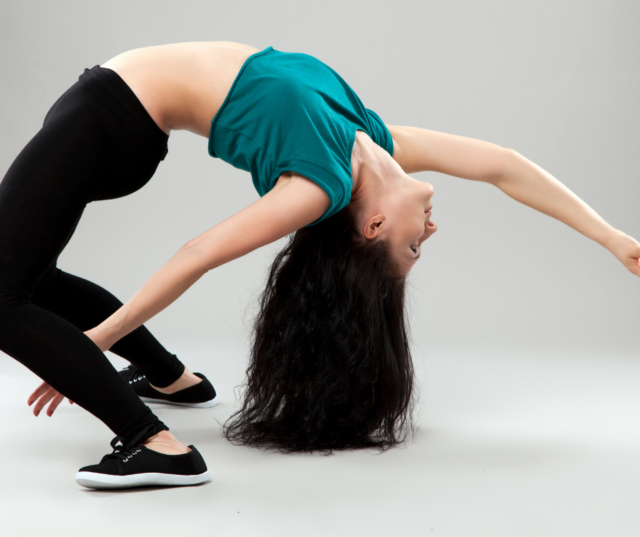 So you've had that talk with your child and they are adamant they want this and you want to support them in achieving their dreams. Here are 5 ways you can help:
Get them to a variety of (decent) dance classes each week.
Consistent and varied training will help build up your child's skills over time. A variety of classes are important to help build a strong foundation regardless of what style/s your child chooses to specialise in. Being versatile will ensure your child can execute any choreography asked of them later down the line at castings, auditions and on jobs and also have more opportunities open to them because they are versatile and haven't just trained in one style.
Ballet is a fantastic starting point. Not every child will or will want to become a professional ballet dancer, however ballet conditions the body like nothing else and provides a strong base for EVERY other style! (Who wouldn't want to be able to bang out quadruple pirouettes in the middle of their street dance performance?!) If your child enjoys contemporary dance, is looking to study dance at college or university/dance college, or is determined to become a company dancer or a commercial dancer – having a Ballet background will definitely help them. Other styles to look into besides Ballet and Contemporary dance are Tap and Jazz. These styles will also help develop various aspects of your young dancer.
Street Dance classes are essential for those who are thinking about becoming commercial dancers. Street dance is relevant, current, and always will be. There will always be a demand for it. Street dance style specific classes (Hip Hop, Breaking, Locking, Popping, House, Waacking, Krump, etc) like those we teach here at Elevate Arts, will develop your child's Street dance foundations/technique in a variety of street styles, helping them to become versatile dance artists. If your child has strong foundations, no matter how Street dance evolves (It's always evolving – it won't be Tik Tock forever!) they will be able to understand the evolution, adapt and keep up with the trends because they will have a strong base in these styles. If your child dreams of teaching street dance, having a strong foundation and an understanding of the culture, history and moves is essential! Standard Street dance classes, or commercial dance classes, where the focus isn't on technique but instead on learning a dance routine each class won't help develop your child's technical skills but will help them focus on picking up choreography and work on their performance.
If your child dreams of working in theatre, it might be a good idea to sign them up for some drama and singing classes too!
Set a good example and be a role model for your child
Being a dancer is so much more than talent and ability! "Hard work beats talent when talent doesn't work hard" Children learn from their number one role model which is most often than not their parent/s. There are skills you can teach your child by simply displaying them yourself. Things like having good timekeeping and attendance, keeping up your fitness, having good nutrition, being prepared, hitting deadlines, communicating well, being polite and respectful, remaining positive and supportive, not bad-mouthing others, good listening skills, patience and getting along well with others to name a few. How your young dancer (and you) conduct yourselves at classes, competitions, castings, auditions, on jobs, etc can determine whether they make it or not in this industry, regardless of how talented they are. People like working with nice, organised people, end of!
Start building an online presence for your child
In this day and age, it is increasingly important to have an online presence. With social media blowing up and various platforms available (Facebook, Instagram, Youtube, Tik Tok and more) ANYONE can now perform to an audience and put themselves out there. Casting agencies, producers, scouts, choreographers and companies of course use social media too and are always on the lookout for talent. It doesn't make sense to hide away, you never know, your child might get scouted! Building up a following from a young age allows your child to network and get themselves known. It can also act as a portfolio to look back on and celebrate your child's progress and achievements throughout their journey. Of course any social media accounts should be managed by you until your child reaches the required age, even then you should still monitor them for safeguarding reasons. Have a read of our blog Social Media for Young Dancers – Elevate Arts UK for more information.
Get their professional photos, cv and showreel done
Yes, having an online presense is essential in this day and age but it is still important to have an old-school type portfolio. When joining a casting agency or applying for a job they will most often ask if you have professional photos, a cv and a showreel. Having these in place shows you are professional and serious about this. Not having these puts you at an immediate disadvantage as most serious young performers will have them! Like we mentioned at the start, competition is high for professional dancers, you want to do everything you can to stand out!
Research dance specific photographers who have experience working with children. We recommend you get a couple of headshots and a couple of full body shots (one quite simple – a black or white top for example, the other something which shows your child's personality. You do not necessarily need to showcase your child's dance skills as these will be evident in their cv and showreel)) Photos must be current and actually look like your child! An agent doesn't want to book a child and when they show up, they look completely different! Therefore, if your child's look or appearance has changed, maybe they've got older or had a haircut – their photos must also be updated.
A cv is just to show what your child has done and what level they might be at. If they have done jobs, great- include them! If they are just starting out have a think about their experience so far. Have they attended classes, done competitions, obtained dance qualifications, been featured in videos, choreographed for their friends, etc. Even skills you think are unrelated such as being able to sing or backflip can be great to add.
For their showreel, it might be a good idea to gather clips of your child performing. To start with these don't need to be professional videos or of your child dancing on a big stage, filming a few freestyles at home can be enough to give an agent an idea of what your child can do. As your child performs more or does jobs, you can add these clips too. A showreel grows with your child. You can edit this yourself if you have the knowledge (start with a phot of your child and their name before going into the video clips) alternatively you can seek out a video editor who specialises in performer showreels.
Get them signed to an agent!
Yes, you can apply for jobs directly for your child, you don't necessarily NEED representation. Signing them up on platforms such as Star Now, Mandy and Spotlight are great starting points, but remember it is still important for them to have a professional portfolio! By doing it this way however, you are in direct liason with the person who your child will be working for should they land the role. Most parents have little understanding of the logistics and fees of a job so it can be difficult to ensure your child will get treated fairly and paid properly. Having an agent solves this problem and acts as the middle man (or woman) Your child's agent will most likely know about jobs before they are even posted to the above platforms and will only suggest your child for roles they feel they fit the brief for, saving you time and energy. Agents will also ensure your child is treated fairly and will negotiate the best fees for them. Agents do take a percentage commission (commonly 20%) and some charge fees to join, however in our opinion, this is definitely worth every penny as you will have a professional who knows what they are doing! Some agencies are sole agencies which means your child is signed to them exclusively and will not be able to undertake any jobs through another agent. There is nothing wrong with this and some parents prefer it, but it does mean fewer potential opportunities for your child. Make sure to ask before you sign!
We hope you have found this blog helpful and now have the confidence to start getting these things in place to help your child become a professional dancer.